The Next Generation of Leaders
DECA prepares emerging leaders and entrepreneurs for careers in marketing, finance, hospitality and management in high schools and colleges around the globe.
You've probably interacted with one of our current or past members because we have been training leaders for over 75 years. We currently have over 200,000 high school members and over 15,000 collegiate members in the United States and throughout the world.
We value competence, innovation, integrity, and teamwork and we invite you to get involved to see how DECA can help you grow as a leader and entrepreneur.
Impact Facts
DECA Members who graduate from college
DECA Members who receive scholarships for college
DECA Members who lives are changed for the better
Oregon DECA has been an incredible opportunity for me to grow as a leader and future business owner. I will use the skills I have learned and I will treasure the friends I have made for the rest of my life.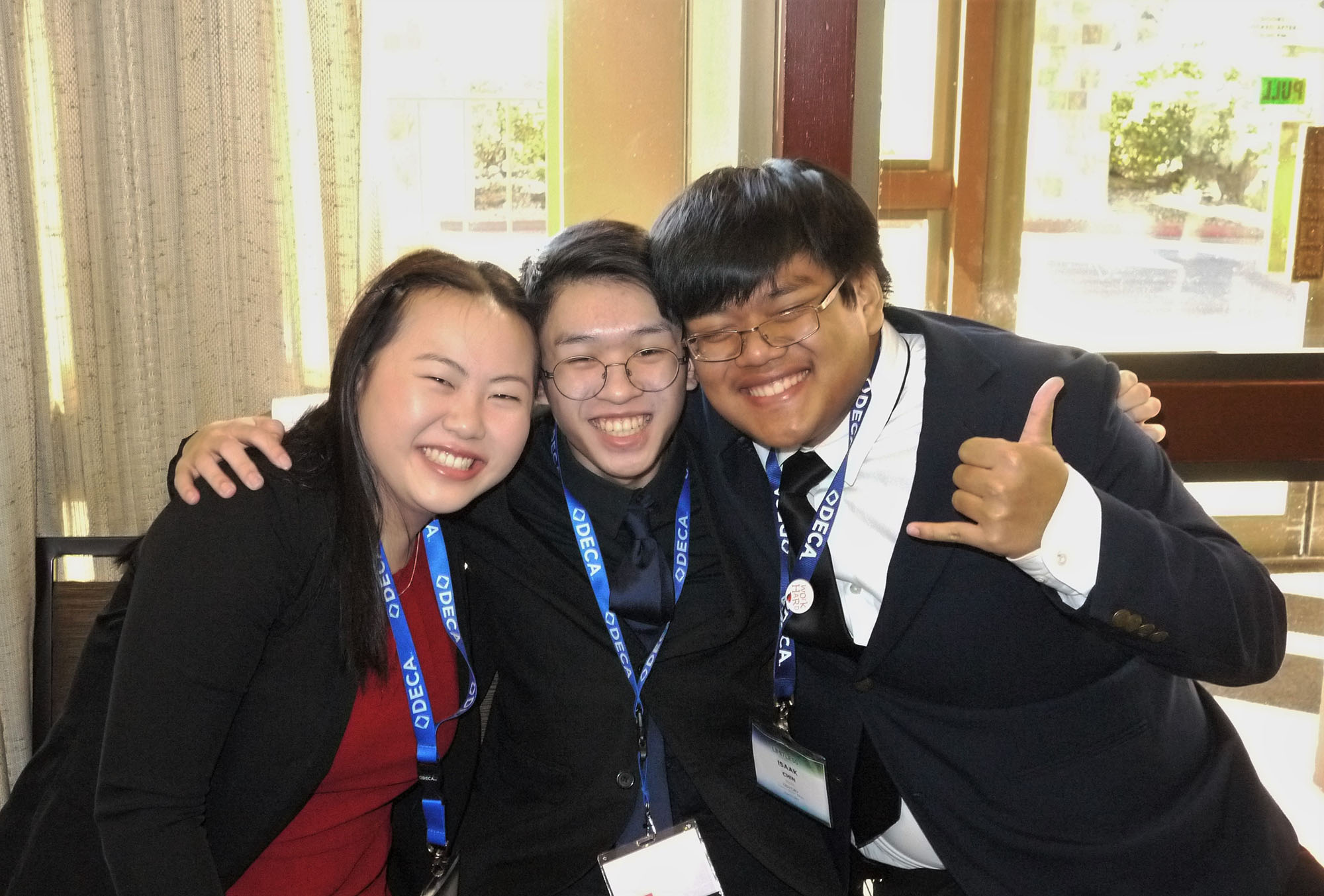 Latest Updates
From April 22-26, 158 student DECA members from Oregon participated in the 2022 ICDC in Atlanta, GA. Students competed or attended leadership workshops. In their downtime, they went to Six Flags, the Georgia Aquarium, World of Coca Cola, and numerous other sites. Students and advisors alike had a great time and took full advantage of the opportunity to network in-person [...]
This week's Case Study Challenge will be on Restaurant Management. This week's case study is for individual participants only. Student members will register themselves using the link below. Register Here: http://leadable.info/ORDECACSC Guidelines Possible Performance Indicators this week: Build and maintain relationships with customers (CR:030) (SP) (Tier 1, Customer Relations) Discuss the nature of customer relationship management (CR:016) (SP) (Tier 1, Customer Relations) Explain [...]
Registration is open for SCDC 2021! Students will have the opportunity to compete, convene in general sessions, connect through workshops and experiences, meet this year's state officer candidates, gain access to amazing leadership content and celebrate a year like no other! Register Today!